PROGRAMMES CONDUCTED BY THE DEPARTMENT OF ECONOMICS & STATISTICS IN 2021
28th October 2021
Phase II Report of Covid-19 impact study on Unincorporated non-agricultural enterprises sector in Kerala was released by Sri. Pinarayi Vijayan, Hon'ble Chief Minister of Kerala.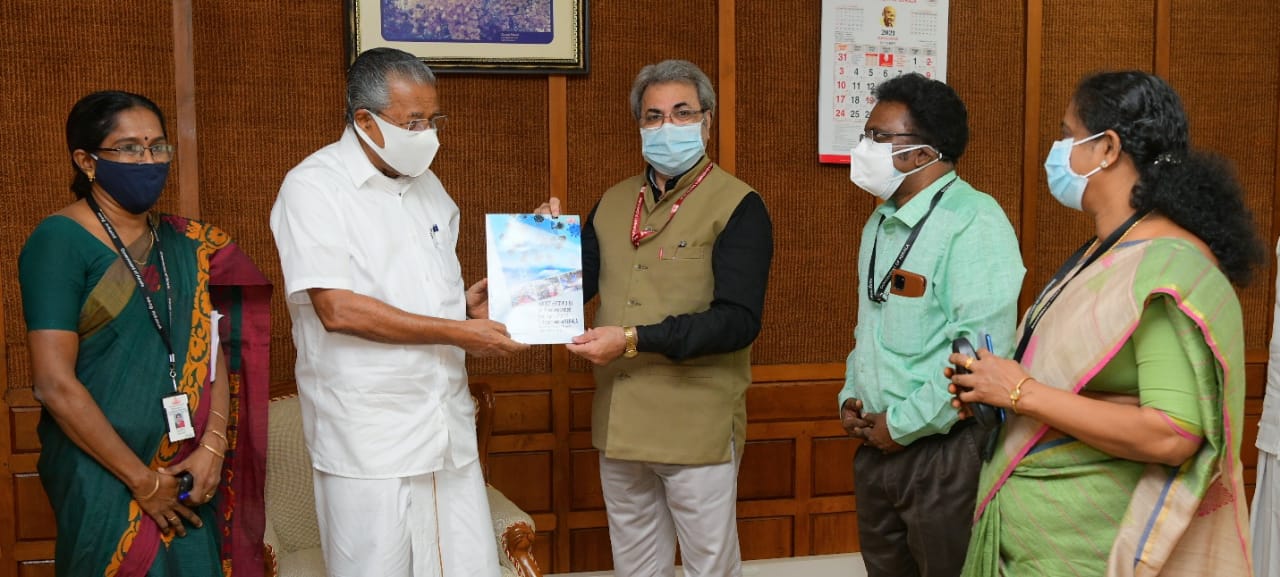 The sample survey was conducted by the department during July-August 2021across the State. During the releasing event Hon'ble CM handed over copy of the report to Sri. Teeka Ram Meena IAS, ACS Planning & EA Department. Sri. Sajeevu P.P. Director, Smt. resmi C.P. Dy Director and Smt. Soni S.C, Asst Dir from DES were also present during the event held at Niyamasabha complex on 28-10-2021.
-----------------------------------------
7th September 2021
Inauguration of New building of State Academy on Statistical Administration by Hon'ble Chief Minister Sri. Pinarayi Viajayan on 07-09-2022.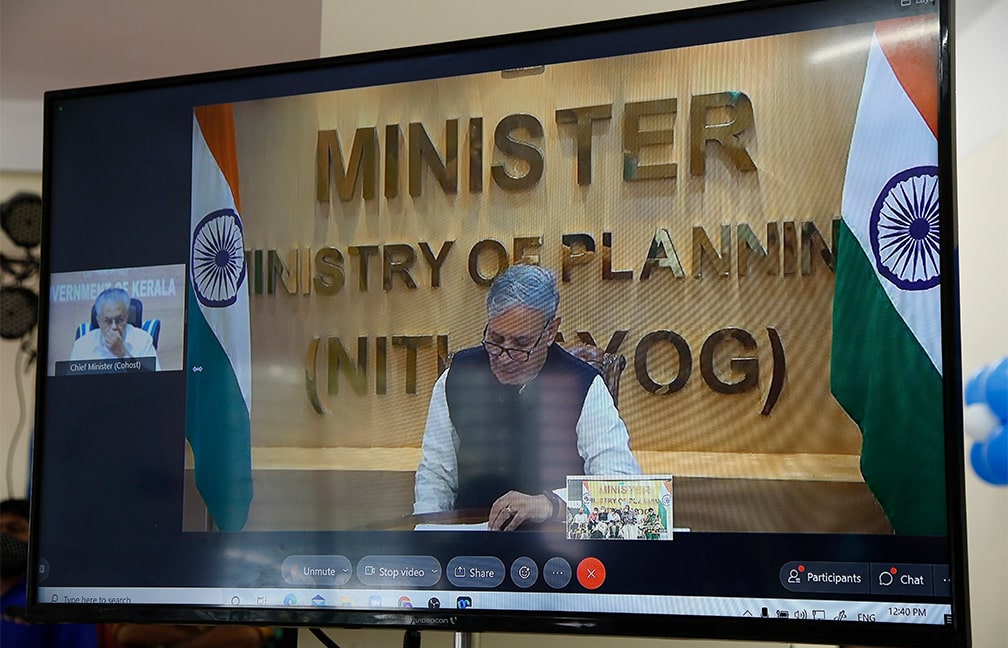 Hon'ble Central Minister of Statistics & Programme Implementation Sri. Rao Indrajit Singh addresed the event via online from New Delhi. Sri. Teeka Ram Meena, ACS P&EA Dept presided over the meeting. KSC Chairman Sri. P C Mohanan, Director of SASA and DES Sri. P V Babu, Additional Director General Sri. Sajeevu P.P., NSO FOD DDG Smt. Sunitha Bhaskar etc were attended during the event.
-------------------------------------------